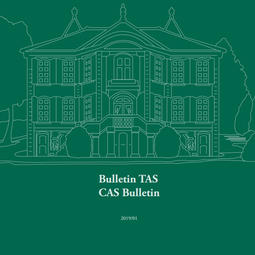 The Court of Arbitration for Sport (CAS) has published its CAS Bulletin 2019/01, which includes articles and commentaries as well as an overview of key case-law.
The CAS Bulletin 2019/01 contains CAS Award 2017/A/5003 regarding Jérôme Valcke v. FIFA, one of sports law's highlights of 2017 and 2018, as well as other leading FIFA and CAS case-law. The Bulletin also contains the conclusion of the Guerrero doping...
Why not join us?
Football Legal is an independent media publishing football law contents on a daily basis dedicated to all football law practitioners (lawyers, clubs, federations, intermediaries, football stakeholders, etc.).
Register today and stay tuned to the latest legal news.
Get started