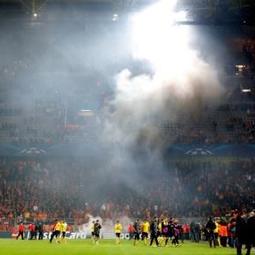 UEFA Control, Ethics and Disciplinary Body (CEDB), 19 November 2014, Borussia Dortmund v. Galatasaray
UEFA have opened disciplinary proceedings against Galatasaray after their Champions League tie at Borussia Dortmund on 4...
Why not join us?
Football Legal is an independent media publishing football law contents on a daily basis dedicated to all football law practitioners (lawyers, clubs, federations, intermediaries, football stakeholders, etc.).
Register today and stay tuned to the latest legal news.
Get started