Your international resource




dedicated to

Football Law
Opinion articles, case law reviews and documents
Original and exclusive content Updated on a daily basis
First class international
and national experts
Stay updated with the latest news
Get started and sharpen your legal skills
Our different plans give you access to unique football law resources at both international and nationals levels.
Annual billing - Get 10% off
Monthly billing
STARTER
per month
12-month commitment minimum
With tacit renewal for a new period of 12 months
Stay posted with all the latest football legal news.
Receive our daily newsletter
Get access to all recent news
LEADER
per month
12-month commitment minimum
With tacit renewal for a new period of 12 months
Upgrade your membership and get access to all published editions of Football Legal journal
All STARTER features +

In-depth opinion articles

2 issues per year (online version)
The complete collection of Football Legal editions since its origin
PREMIUM
per month
12-month commitment minimum
With tacit renewal for a new period of 12 months
Gain full access to a global and unique database of in-depth articles, cases and regulations.
All LEADER features +
International and national case-law
Regulations, relevant documents, etc.
Daily news
Football Legal Journals
Opinion Articles
Cases
Regulations
Price (excl. tax)
2 editions per year – pdf + hard copies
per month – 12-month commitment Annual billing: 10% off
STARTER
39.00 €
LEADER
89.00 €
PREMIUM
169.00 €
International team and worldwide network
Experts from more than 40 countries
Overall approach
Strong legal expertise and knowledge in football law, at both national and international levels
A digital and innovative platform
Includes case law reviews, opinion articles, documents, etc.
Since 2008
Droitdusport.com is a French company specialized in publishing content related to sports law
Testimonials
Testimonials

Lawyer, Partner at Tonucci & Partners. Member of the Board of Directors of A.S. Roma S.p.A.
"Football Legal Journal is a very useful working tool for all lawyers and consultants who work in the football sector. The accuracy and the constantly update of the information make Football legal Journal the best instrument to be always updated on the sports case law."

Lawyer, Founding Partner of Bichara e Motta Advogados
"The business of football is no longer a place for enthusiastic amateurs. This multibillion market is complex, transnational, sophisticated and Football Legal is a mandatory and unique source for those professionals involved in the field."
Football Legal # 17 (June 2022)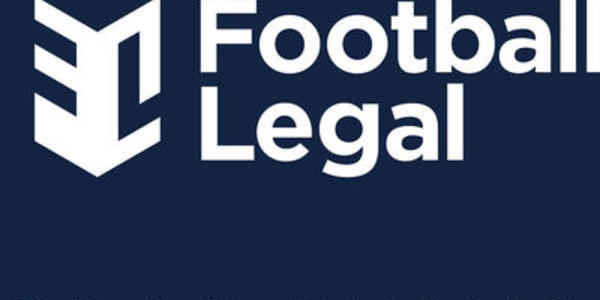 THE 17TH EDITION OF THE FOOTBALL LEGAL JOURNAL IS OUT!
On 27 June 2022, the new CAS headquarters in Lausanne was inaugurated. This event undoubtedly marks the success of this arbitration centre which, in less than 40 years of existence, is now recognised as the "supreme court of sport" at the international level. This undeniable success of the CAS should not obscure the fact that, despite significant developments, certain issues continue to be debated, such as consent to arbitration or the choice of arbitrator. This Special Report is also an opportunity to address some practical issues relating to the resolution of disputes in sport in general and football in particular. Leading sports practitioners have contributed to this issue with legal knowledge and expertise, sharing their opinions regarding CAS Arbitration.
To read Football Legal # 17, subscribe to our services!