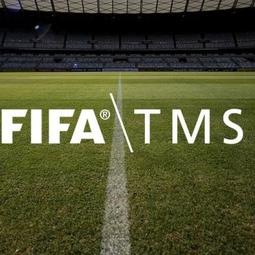 Barry LYSAGHT
Integrity & Compliance Counsel, FIFA TMS GmbH
& Kimberly MORRIS
Head of Integrity & Compliance and Acting General Manager of FIFA
TMS GmbH
Zurich – Switzerland
Introduction
As the global football governing body, FIFA seeks to promote good governance, ethical practices and financial responsibility, inter alia, in the relations between clubs, players and third parties. To this end, the 59th FIFA Congress decided to conduct an in-depth reform of the existing FIFA players' agents system through a new approach based on the concept of intermediaries. In March 2014, the FIFA Executive Committee approved the new "Regulations on Working with Intermediaries" (the Regulations), which eventually entered into force on 1 April 2015. The Regulations are the result of widespread discussions and a very lengthy and extensive consultation procedure with the relevant members of the international football community.
As communicated in FIFA Circular no. 1417, one of the purposes of these new Regulations was to replace the old FIFA agent licensing structure with a more transparent...
Why not join us?
Football Legal is an independent media publishing football law contents on a daily basis dedicated to all football law practitioners (lawyers, clubs, federations, intermediaries, football stakeholders, etc.).
Register today and stay tuned to the latest legal news.
Get started