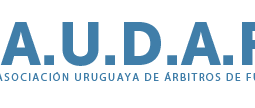 Once again, Uruguayan football was hit by violence, after the aggression to referees of a game of a U-19 team of Third Division. The clubs involved were Club Platense and Basañez.
After hearing about the aggression to the two referees while the game was being...
Why not join us?
Football Legal is an independent media publishing football law contents on a daily basis dedicated to all football law practitioners (lawyers, clubs, federations, intermediaries, football stakeholders, etc.).
Register today and stay tuned to the latest legal news.
Get started