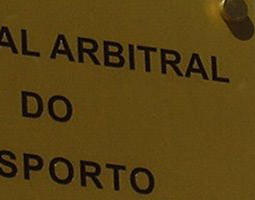 The start of the Tribunal Arbitral do Desporto (TAD - Portuguese Court of Arbitration for Sport) has raised some issues, namely in determining what belongs to the TAD's competence and what belongs to the competence of Sports Federations Council of Justice.
In Portugal, the Sport's justice is experiencing days of adaptation to a new reality - the Tribunal Arbitral do Desporto (TAD - Tribunal of Arbitration for Sport).
Created by the Law no. 74/2013, of 6 August 2013, amended by Law no. 33/2014, of 16 June 2014, the TAD began its activity on 1 October 2015, as an independent jurisdictional body, with specific competence to administer legal disputes in the matter of Sports Law, or related to the practice of sport.
In disciplinary matters, the TAD is competent to hear appeals from the Disciplinary Council of sports federations, provided that it is not an issue arising from the application of technical and disciplinary rules directly related to the practice of the...
Why not join us?
Football Legal is an independent media publishing football law contents on a daily basis dedicated to all football law practitioners (lawyers, clubs, federations, intermediaries, football stakeholders, etc.).
Register today and stay tuned to the latest legal news.
Get started