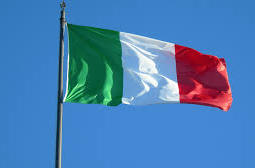 Salary cap and limitations to the lining-up of players in the Serie B League
Starting from the 2013/2014 season, the second major league in Italian football (i.e. Serie B) has adopted a system of self-regulation aimed at limiting the expenses of its clubs and ensuring that their management is financially sound and sustainable.
The said system operates within the current legal framework at the state law level. As a matter of fact, the Legislative Decree No. 9 of 9 January 2008 provides for football leagues and their clubs to be entrusted with the co-ownership and management of IP rights related to professional sport competitions.
The law allocates the rights in a rather complex manner, providing that each league must be responsible for the management and control of the audiovisual rights pertaining to the matches in club competitions (i.e. the most valuable rights related to such competitions), as well as for the distribution...
Why not join us?
Football Legal is an independent media publishing football law contents on a daily basis dedicated to all football law practitioners (lawyers, clubs, federations, intermediaries, football stakeholders, etc.).
Register today and stay tuned to the latest legal news.
Get started