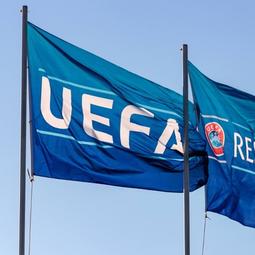 The European Leagues met with the UEFA Executive Committee on 8 May 2019, a day after the European Leagues hosted a Club Advisory Platform.
On 7 May 2019, the European Leagues held a Club Advisory Platform in Madrid, Spain. The meeting was attended by over 240 clubs from 38 European countries, in a bid to "protect domestic football competitions and the long-term sporting and financial sustainability of all professional clubs...
Why not join us?
Football Legal is an independent media publishing football law contents on a daily basis dedicated to all football law practitioners (lawyers, clubs, federations, intermediaries, football stakeholders, etc.).
Register today and stay tuned to the latest legal news.
Get started